ACNH 2.0 Clothing List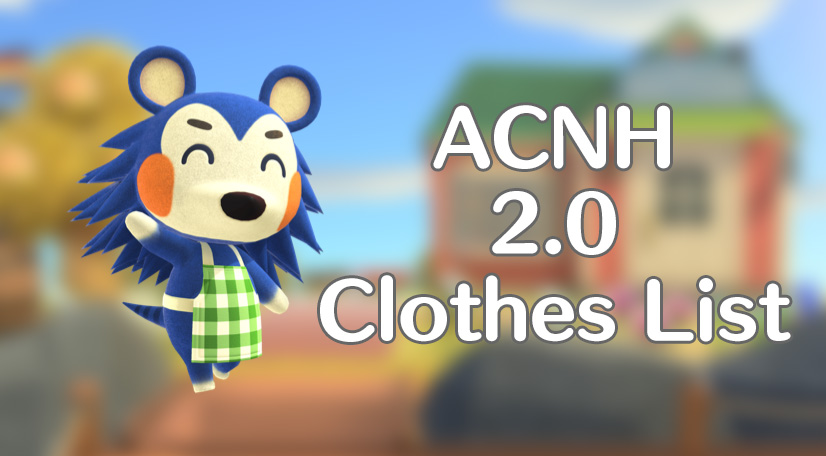 Hello everyone! Given the sheer size of ths update, we wanted to take the time to write some articles to walk you through everything that is in it! Today we are starting by giving you a completed list of all the clothing you will find in ACNH 2.0. Please check out the lists below to learn more!
Over the coming days, we plan to release more articles that walk through other categories of items in the game. We hope you find this organization helpful in making your wishlists and achieving your dreams in New Horizons.
Accessories
There are 11 items in this list.
Bags
There are 47 items in this list.
Bottoms
There are 8 items in this list.
Dress Ups
There are 17 items in this list.
Headwear
There are 30 items in this list.
Shoes
There are 4 items in this list.
Socks
There are 2 items in this list.
Tops
There are 42 items in this list.
Umbrellas
There was only 1 umbrella in this update.
Acknowledgements
As Always, special thanks to @NWPlayer123 for their immense help getting this update live. Additionally, we would like to thank the ACNH Data Spreadsheet for their ongoing effort in keeping up with this game. We are very thankful to everyone who gives back to this amazing community and makes sites like ours possible. Thank you everyone! Happy gaming!