April Update Items Now Available!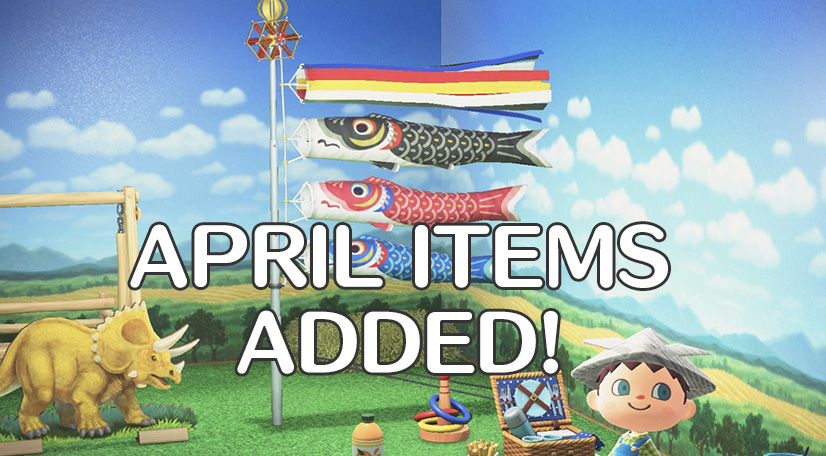 Nintendo has released version 1.10 of Animal Crossing: New Horizons. Please check below for a list of all new items added to the game.
Thank you @NWplayer123 for providing information about this Animal Crossing: New Horizons update! Please see their thread here for more information.
If you find any errors in our update, please do not hesitate to let us know in our Discord or GitHub.