Fall Update Items Added!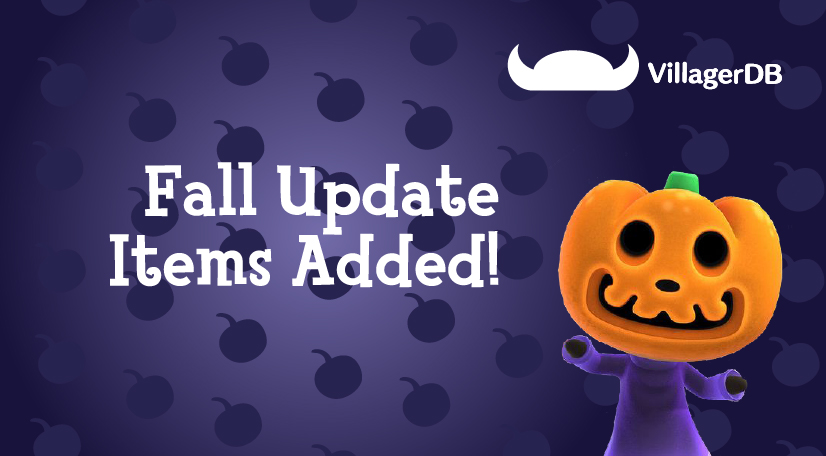 Today at VillagerDB, we are excited to announce that we have just published all of the new items available in the highly-anticipated Animal Crossing: New Horizons fall update! This free update from Nintendo brings back the classic candy mechanic from prior Animal Crossing games, new clothes, a new pumpkin plant you can grow, new skin and eye colors, as well as the Halloween event itself. With the introduction of the new growable pumpkins comes many new items that can be crafted with them. Check below for a full list! Images are now available for every item.
Special thanks to @NWPlayer123 for their ongoing efforts in collecting game data and sharing it with the world. You can follow their update thread here to learn more about Animal Crossing 1.5.0!