January Update Items Added!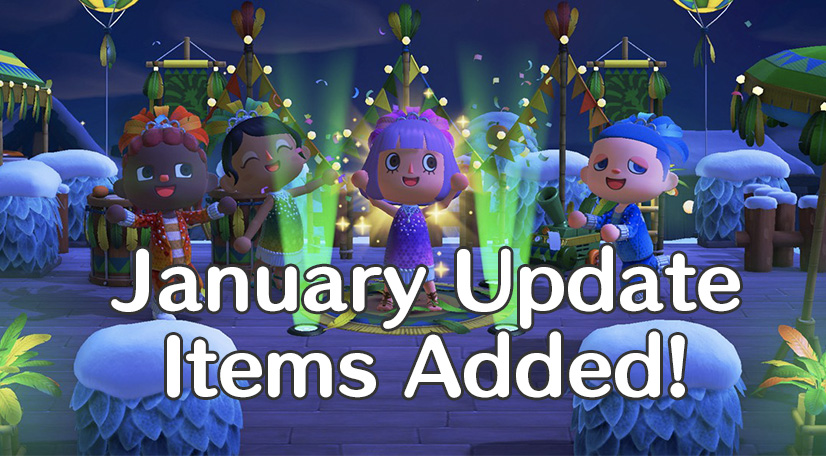 We have just completed publishing all of the new January New Horizons update items to the site. This free update brings Animal Crossing: New Horizons to version 1.7.0 and includes the Festivale event as well as many new special orderable items, DIYs and furniture. This update also introduces several new emotions for the Festivale event.
Please note that many items in this release are time locked to various dates and many are not available at launch. Please see below for a list of all new items introduced in the update!
Once again, we would like to give special thanks to @NWPlayer123 for their continuous efforts in collecting game data and sharing it with the world. You can follow their update thread here to learn more about Animal Crossing 1.7.0!